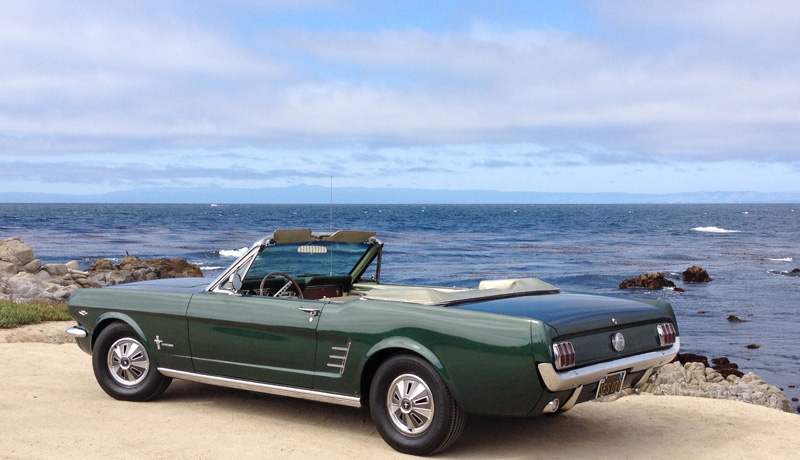 This all-original '66 belongs to Cindy Lenz, our Events Coordinator. Cindy is a very proud owner of her '66 all original convertible Mustang. She's owned this baby for more than 41 years! (DON'T do the math).
Recently, she drove it back to her home town of Monterey for The Gold Coast Rods Back In Time car show, and won her first trophy – for The Coolest Car!
How I ended up with my convertible probably starts from my early days and loving the '63 Cadilac Convertible my mother drove, and all the fun road trips my family had. In my youth, my family was very involved with cars and car shows.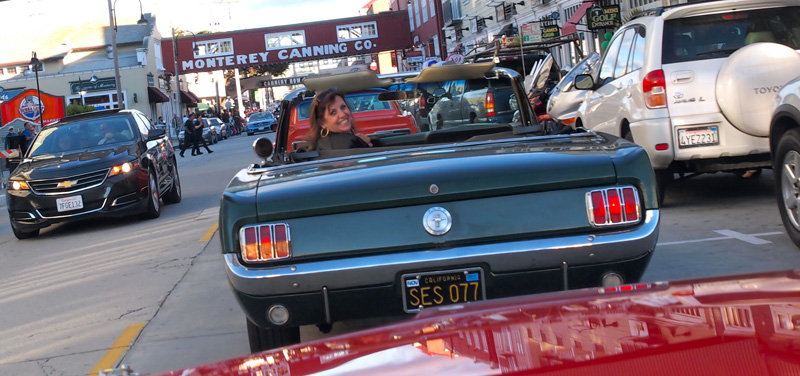 When I graduated from high school it was time for me to shop for my first car. With $500 cash and the newspaper want ads, I quickly found a convertible that was perfect for me. I bought my car from a little old lady who was the original owner, she did not realize the car would be a collector piece. The car was my daily driver for about 15 years until life circumstances forced me to garage the car for 25 years, without running, it sat tires flattened and all.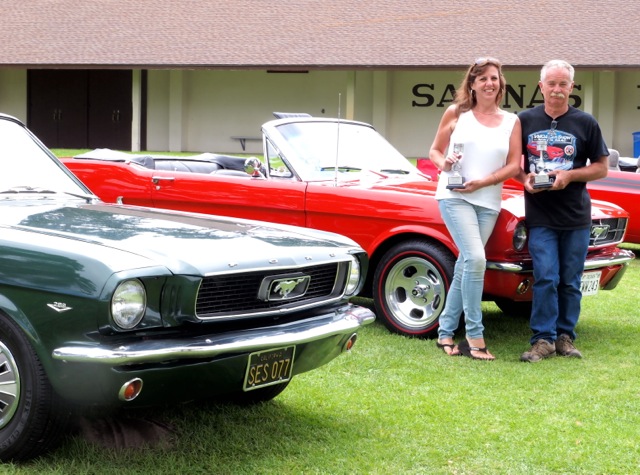 Finally the day came when I was able to put the time and money into getting my car running. I knew enough that a car sitting that long would have bad gasoline, so I started from the gas tank and removed and replaced a new tank all by myself. I then met my boyfriend who was impressed that a girl knew so much about cars and did her own wrenching, and I was impressed with his car, which is also a convertible.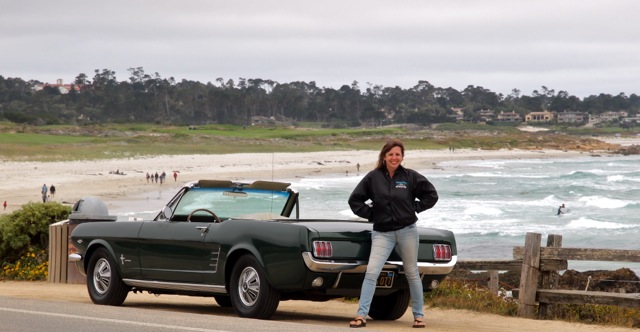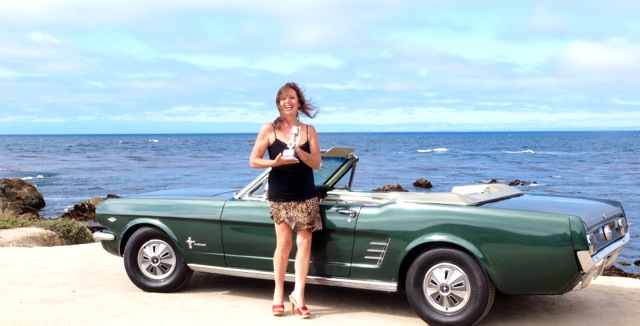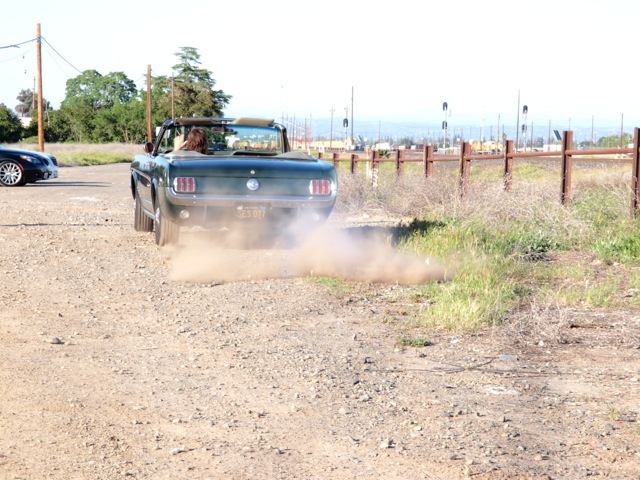 I continued working to replace the fuel system, and learned how to rebuild a carburetor. Soon the car was running for the first time in 20 years, and it sounded pretty good, and I was off to my first ever car show in Stockton at Mustangs Plus. Over the next three years my car was entered in shows in the Sacramento area. I took the queen to Monterey for a show once, then the next year was able to drive it on the long trip back to Monterey. This is where I won my first ever trophy at the Gold Coast Rods "Back in Time" car show. The award was for the 'Coolest Car'. I then cruised along the coastline in Monterey and stopped for some great photos.
Now I do my own regular maintenance and simple repairs, and enjoy driving the convertible as often as I can.
(editor's note: this fall – Disk Brakes!!)